Level Requirement: Any Level
Be prepared to face: Nearly all creatures in Heltera.
Note: It is as known as Survival Quest. If you are low level, it's recommended to bring some great mana/ultimate health potion in order to stay alive.
Reward: Railway Master Boots (Arm:3, speed +45). It weighs 9.00 oz. Master of the railways boots. Gives insane speed.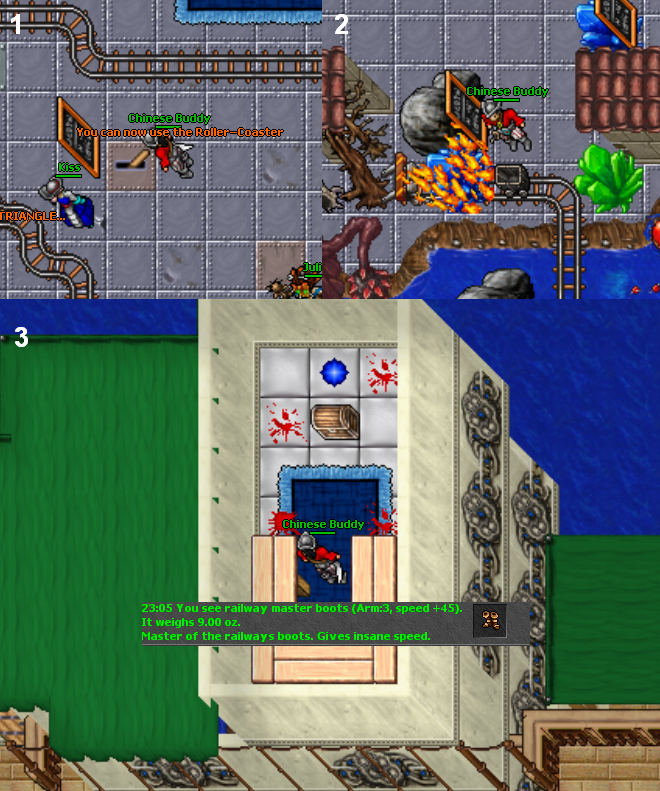 1. Use the lever near sofa.
2. Start the quest by using the Roller Coaster.
3. There is the reward room.
Hints: The hardest monster you have to prepare for is WISP, it will paralyze you and deal you with a decent damage, so becareful!