It's me again, Chinese Buddy. :)
First of all, it is a tutorial to teach how to use my custom client.
Click HERE to download the custom client.
If you have problems about gameworld map and hotkey. Please read HERE.
Step 1 Download the client and extract it to Desktop.
Step 2 Double click HelteraOT.exe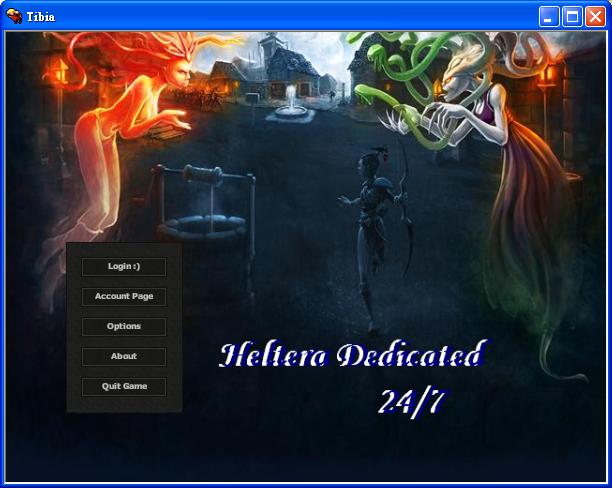 Step 3 Login your character. (Special feature: Heltera Special Premium Acc)