Be prepared to face:
First Portal: Banshee, Juggernaut, Nightmare , The Old Widow (summon Giant Spider)
Second Portal: Behemoth , Hand of Cursed Fate , Dark Torturer , Demon , Diabolic Imp , Hellhound
Third Portal: Banshee, Demon
Fourth Portal: Demon, Juggernaut , Orshabaal , Warlock
Fifth Portal: Djinn (Summon Aladin), Sultan (Summon Jasmine, Thul , Thuls Father (Summon Thul)
Reward : Dragon Scale Helmet (Arm: 15), Elven Armor (Arm: 26), Elven Legs (Arm: 10) , Necromancer Shield (Def: 37)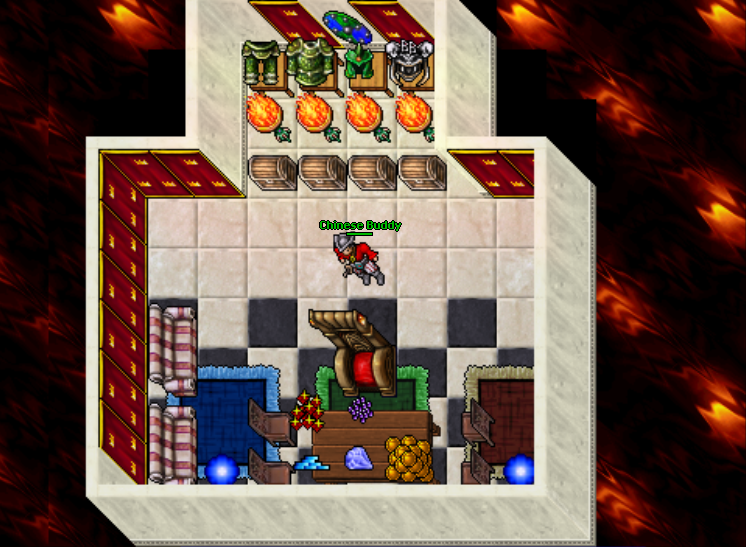 Ad blocker interference detected!
Wikia is a free-to-use site that makes money from advertising. We have a modified experience for viewers using ad blockers

Wikia is not accessible if you've made further modifications. Remove the custom ad blocker rule(s) and the page will load as expected.